The question, "What is Prayer", has been in the heart of many believers/non-believers. The answer to the question "What is Prayer" is really shallow, and the answers are given in different ways/understandings.
What Is Prayer?
To offer a clearer understanding of what prayer is all about, Twinkle-Hub has composed some well broken down explanations to what prayer is all about.
But before we forge ahead, I would like to remind you all that it also takes the "help" of the Holy Spirit, for men to fully understand what prayer really is.
Our first step into the knowledge of Prayer, let's get to know some definitions of prayer and also trust God for more insights.
The popular definition for prayer is that prayer is an act of communication between mankind and their maker (God). But permit me to say that, Prayer is far just been a "communication".
Prayer is an act of fellowship, with the father. It is a time when believers, reason with their heavenly father. Just the same way sons and daughters could reason with their earthly parents.
How do I know?
The answer is crystal clear in God's word, according to 1st Timothy 2:8, and it says (KJV): "I will therefore that men pray everywhere, lifting holy hands, without wrath and doubting".
The place of prayer is the place of intimacy "friendship" or "fellowship", where mortality meets with immortality, natural getting in touch with the supernatural being.
I desire therefore that men pray everywhere, lifting holy hands. The lifting of hands there has to do with reverence for the supreme being (God). Also, it's a sign of total surrender to God.
Therefore, the subject of prayer can't be overemphasized, until men come fully knowledgeable of what prayer is all about, the essence of prayer, and how to pray effectively.
Ineffectual and fervent prayer, your five (5) natural senses have to give way to the spiritual. The reason, is that nature can fail you.
You must also know that no man can access the spiritual realm with the natural will receive anything of the Lord. The Bible, speaking in 1st Corinthians 2:14, says: "But the natural man receiveth not the things of the Spirit of God, for they are foolishness unto him, neither can he know them because they are spiritually discerned" (KJV).
This means, whenever we appear before the Lord to pray, "fellowship" with him, then we must let go of all our natural senses. You don't allow your natural sense to overrule you and yet expect to receive of the Lord.
The things which are of the Spirit are handled by the spirit. Therefore, you must be on the same spiritual ground with the Lord, to be able to lay hold of the spiritual things.
Every carnal, "natural" man, sees the things of the spirit as nothing but foolishness or trash before him or her. Nothing that is of the spirit is understandable as far as they are concerned, and for that simpler reason, he or she can never comprehend it.
Don't forget that it takes only the spiritual to decode those things which are spiritually made. There are few things that many folks consider as prayers or a way of moving God to action, which is not necessarily so and may never move God to act on what is not relevant or deemed necessary.
I hope with the above written, you have gotten more clear knowledge of what prayer is all about? Twinkle-Hub will be glad to receive your opinions and questions, so drop any in the comment section below.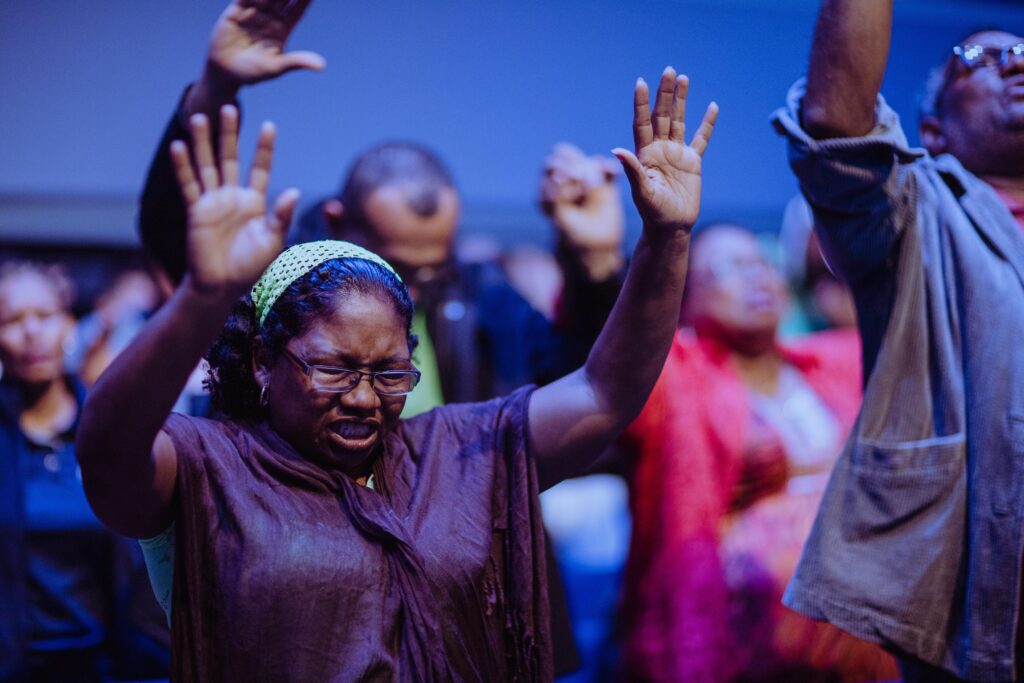 "What is Prayer", written by Joseph A Fabong.
Prayer is the greatest key for a christain