Just as we have a compiled list of best film schools in Chicago, we have also made a list of the top 15 best filmmaking schools in Canada, with some vital information about those institutions you might love to know. 
Everyone who wants to be a professional filmmaker should enroll in a well-accredited filmmaking institution that offers both theory and practical knowledge by professionals as well.
The institutions in this content will also offer a more significant opportunity to work in more prominent places while studying (a real-world application of knowledge learned) and offer after-class discussions and interaction with mentors and sponsors.
In addition, most of the listed schools in this article offer well-accredited degree programs, either undergraduate or graduate (or both), and others are diploma-based with an accelerated schedule designed to translate directly into work in the industry that perfects you more.
What Are The Duties of A Filmmaker?
Once you are a professional filmmaker, you will obtain the knowledge of directing, camera operation, cinematography, scriptwriting, and even production, which gives you a higher acknowledgment in the movie world and offers you more excellent job opportunities because of your vast knowledge.
Is Canada Good for Filmmaking?
Canada is among the best countries that offer excellent education and has a list of the best schools in the world. Studying in Canada offers you a perfect opportunity to meet new people with the same vision and learn under top professionals.
Most of the best filmmaking schools in Canada are well accredited and acknowledged among the best in the world for their outstanding academic performances over the years. They have graduated many students who are doing great in society.
How Do I Become a Filmmaker in Canada?
To become a professional filmmaker in Canada, you must obtain a university degree or college diploma in the performing arts, broadcasting, journalism, business administration theatre production, or you must have film studies experience and also have experience in a technical or production occupation in motion pictures broadcasting or theatre to enable you to have more significant opportunity for the filmmaker jobs.
Top 15 Best Filmmaking Schools In Canada and Other Information to Discover
Although we have numerous great schools in Canada that offer filmmaking courses, the below are our best because of their outstanding academic performance over the years.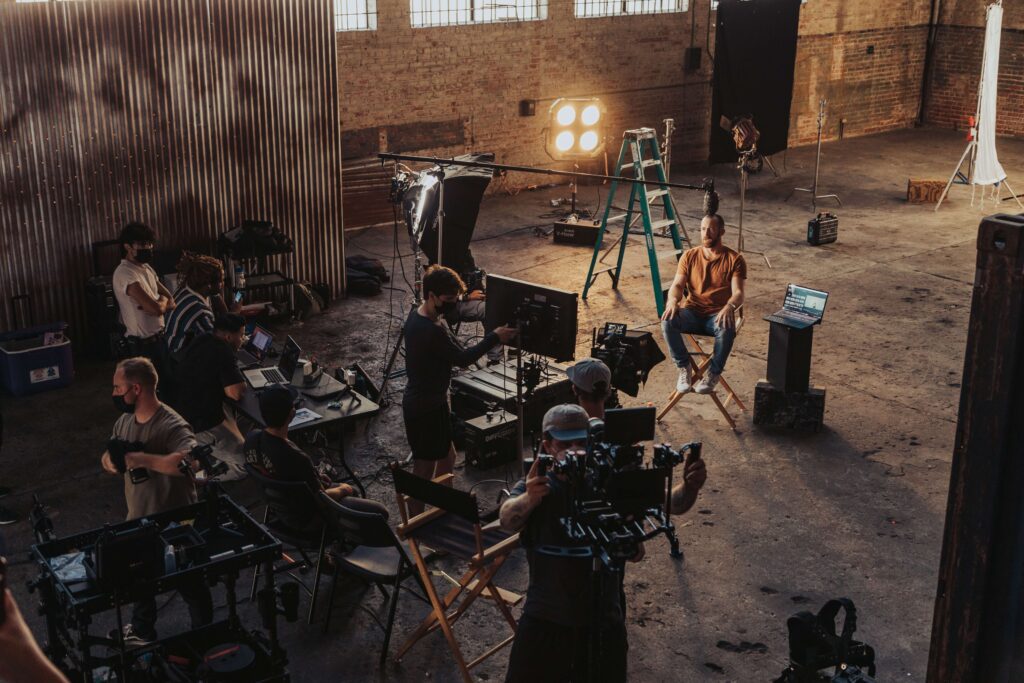 1. University of British Columbia Department of Theatre and Film
Ranking first on this list of best filmmaking colleges in Canada is the UBC theatre and film department, founded in 1908, and this great school is acknowledged as British Columbia's oldest University.
Furthermore, the department of theatre and film at the University of British Columbia (UBC) offers several degrees in the study of Theatre and Film.
Classroom courses in this institution are mixed with practical experience in actual productions, and students can obtain various degrees.
The Undergraduate degrees in this institution include:
Acting
Design/Production
Film Production
Film Studies and Theatre Studies
Graduate degrees in this school also include:
Theatre Studies
Theatre Practice
Film Production
Cinema & Media Studies.
2. Vancouver Film School
Second on our list is Vancouver Films school, acknowledged as one of the most prestigious film schools in Canada, offering excellent knowledge to its admitted students. The graduate film students have found meaningful work in the Film and TV industry, with many award winners.
This institution was established in 1987 and is located in the heart of Vancouver. And also offers excellent courses in filmmaking like:
Acting
Animation
Film and TV production
Screenwriting
Programming
Makeup
Sound
Interactive or Game Design
Plus other disciplines in the arts.
In addition, the Vancouver Film School has a lot of well-equipped labs and workshops to better students' knowledge and practical skills, which can also perfect students in just a year of training. Those students can also graduate with the skills, knowledge, and experience that will allow them to become a working professionals in their chosen fields.
Furthermore, the Vancouver Film School's unique learning approach helps balance all classroom instruction and theory with real-world, hands-on production experience. The institution also has green screen rooms, film sets, studios, screening rooms, theatres, and computer labs equipped with the latest editing and sound engineering software. All this offers VFS a spot on our list of the best filmmaking colleges in Canada.
3. Ryerson University
Founded in 1948, Ryerson University has an acceptable degree program for visual arts and graduated many students in that field who are doing great.
Furthermore, Ryerson's School of Image Arts is internationally recognized as a top undergraduate school offering specialized instruction in film and photography. The school also provides a balance of studio, lecture, and lab courses, including real work in fine arts and commercial production.
All admitted students in film studies will be making the documentary, fiction, or experimental films and videos each year of their undergraduate program, which offers this institution a spot in this list of best filmmaking colleges in Canada.
In addition, course studies at Ryerson University are well designed to offer all admitted students the skills in all aspects of filmmaking, which include:
Writing
Directing
Cinematography
Production design and
Editing.
Lastly, most Ryerson degreed graduates have achieved big things in their careers as professional producers, directors, editors, and cinematographers.
4. Cinema Studies Institute at the University of Toronto
Established in 1827, the famous known Cinema Studies Institute at the University of Toronto has a fully accredited cinema program that was added about 30 years ago and has topped among the most outstanding filmmaking institutions in Canada with excellent academic performance since its existence.
In addition, obtaining a film degree from the prestigious University of Toronto is well respected in the filmmaking industry. It offers you great opportunities to achieve a great career in the industry.
This school also offers Master's and Ph.D. programs in Cinema Studies, which is for graduated students, and all undergraduates, obtain a Bachelor's degree program in film study, which includes aesthetic, technological, economic, and sociocultural theory and instruction, and advanced courses in this institution include a deep analysis of specialized topics.
5. Capilano University School of Motion Picture Arts
Established in 1968, the Capilano University School of Motion Picture Arts is based in Vancouver. It offers a fine arts degree program covering various aspects of filmmaking, including Animation, which ranks the institution among the best and most outstanding filmmaking colleges in Canada.
This institution offers programs to admitted students, and their programs include:
Motion picture arts
Animation
Music
Theatre
Costuming
Design
Plus, other skills translate into an excellent education for creatives in those various fields.
6. Toronto Film School
One of the best filmmaking schools in Canada and the world is the Toronto film school because of its outstanding academic performance. The institution offers in-person, on-campus diploma programs to quickly qualify students for a career in entertainment, fashion, design, or video games.
The Toronto film school's courses are well designed to prepare all admitted students for a perfect career in acting, film production, graphic design, interactive media, and writing for film and TV. The above knowledge also perfects students greatly after their graduation.
In addition, programs in this institution are taught by industry professionals and focus on real-world industry experience. A diploma can be obtained in just 12 to 18 months of serious studies.
Adding to the uniqueness of this school, all admitted students would indulge in practical learning like filming, editing, performing, writing, and designing with the guidance of media industry professionals who are successful in their fields, and this helps graduates greatly in preparing them for careers within the entertainment industry.
7. Red Deer College
Established in 1964 and Alberta, Red Deer College has a unique take on four-year studies for its undergraduate degree programs. Any graduated student can be offered the opportunity to work on a real movie set for current production in any part of the country, which is also part of a hands-on training approach that perfects one greatly.
In addition, studies in this school can be in production or performance and the topics covered include:
Acting
Producing
Directing
Screenwriting
Audition techniques
Cinematograph
Sound
Digital editing
Production management.
8. Fanshawe College
Fanshawe College was established in 1967, with good learning facilities and professional teachers. This institution offers unique programs, starting from degree programs to online learning continuing education.
Fanshawe has courses in TV, Digital Media, and Film with practical studies, which makes it unique from other institutions. Those courses are primarily taught by professionals who are well established in the industry because they see the value of training others in these competitive and exciting career fields.
9. Concordia University – Mel Hoppenheim School of Cinema
Established in 1974 in Montreal, Quebec, from a merger of Loyola College and Sir George Williams University, Concordia University has several Bachelor's and Master's programs for film and cinema. It has an excellent academic performance record over the years.
Furthermore, this institution's Bachelor's program in Film Production offers all admitted students the opportunity to study a diversified range of film/arts subjects. Most of the courses are taught by established filmmakers, other media artists, and staff professors.
In addition, the Master's program in Studio Arts (Film Production Option) includes some helpful studies like the expanded education in cinema, Animation, digital media, and also installation and implementation of exhibition and projection technologies, and all of these help the admitted students exceptionally in achieving the best knowledge as filmmakers.
Please apply for this school as a filmmaker and enroll in any of their filmmaking degree programs because it helps mix real-world, hands-on training with classroom instruction, and this, in turn, helps to ensure a student or students have the required tools and training they need for a successful career in the entertainment industry, and this also offered the institution a spot among the best colleges in Canada with excellent academic performance.
10. Simon Fraser University
Founded in 1965 in Vancouver, Simon Fraser University film school emphasizes real-life learning paired with classroom education, and this is the school's uniqueness, which offers it a spot among the best filmmaking colleges in Canada.
In addition, admitted students in this institution have the opportunity to deepen their understanding of other fields in the arts with the numerous courses offered in this institution, which include the actual production of films and videos, working closely with established professionals and instructors to perfect students greatly because the relationship between a student and their instructors often turns into a working relationship after graduation.
11. George Brown College
Next on our list is the George Brown College of Applied Arts and Technology located in Canada. This institution is among the best public, fully accredited colleges of applied arts and technology. The institution was initially chartered in Toronto, Ontario, in 1966. It has made an excellent name for itself as one of the best filmmaking institutions in Canada with a reasonable admission rate.
You might love to know that visual effects and interactive media are among the available film and TV studies in this institution. These excellent courses translate well into other media, such as the gaming industry and professional workplace training programs.
Graduates from this institution have made names for themselves in the film world and made the institution proud.
12. York University – School of the Arts, Media, Performance, & design
Established in 1959, this institution is credited as Canada's third-largest University, located in Toronto with a standard building structure. The school offers graduate and undergraduate programs, continuing education, and shorter diploma courses.
Furthermore, admitted students of any level of education in filmmaking can find the unique and quality training they need for a successful career in Filmmaking, TV, Theatre, and many other arts in this institution as they offer the best you can think of, which makes it one of the best and outstanding filmmaking colleges in Canada.
You might love to know that the Department of Cinema & Media Arts, which is also part of the School of the Arts, Media, Performance & Design, offers three unique undergraduate programs: Production, Cinema / Media Studies, and Screenwriting.
Course studies in this institution include:
Cinematography
Editing
Sound
Directing
Producing
Screenwriting
Television studies
File history
Experimental and alternative cinemas
Documentary
Contemporary theory
Digital media.
13. University of Windsor
The University of Windsor was established in 1963 and has been recorded to be the highest-ranked University in the world that offers filmmaking courses, including other programs in Humanities, Engineering, Business, Medicine, Law, and several other areas of study.
Windsor can provide an excellent education to aspiring professionals, making the institution one of the best filmmaking schools in Canada.
14. Sheridan College
Established in 1967 in Ontario, Sheridan College has had a relationship with Ryerson University. Both institutions are well recognized among the best filmmaking schools in Canada and the world because of their outstanding academic performances over the years.
You might love to know that Animation is a major field of study at Sheridan College, with graduates achieving many Oscar and Emmy nominations and several wins, and the outstanding achievements of this school gave the school a spot among the best filmmaking schools in Canada for Animation and digital arts!
15. Queen's University
Queen's University was established in 1841 by a charter from Queen Victoria, Canada. The school is a public research university located in Kingston, Ontario, with an excellent academic record over the years and outstanding performances from graduated students. And this institution is one of Canada's oldest accredited institutions and has a top-notch reputation worldwide.
Besides film and TV studies, this institution offers degrees and courses in medicine, arts, education, and many other fields, which provide admission to a wide range of students.
Queen's University got a spot among the best filmmaking schools in Canada because of its outstanding record over the years.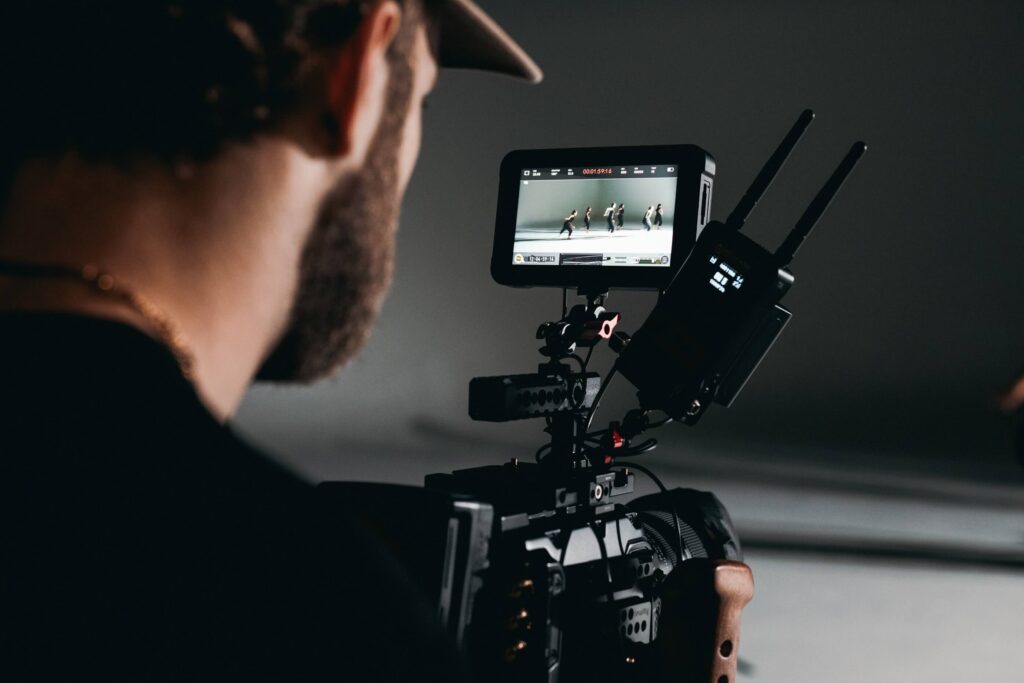 Conclusion
Canada has made a name for itself to be one of the best countries with outstanding academic performance and has numerous schools ranked as the best in the world.
Studying in Canada gives rise to many opportunities, including studying under top professionals who have made it and achieving great results with higher job opportunities.
The above-listed institutions are not the only schools that offer filmmaking courses. They are best selected because of their great academic performances over the years and a good number of graduated students who are doing great and winning awards for their knowledge.
You can visit each institution to learn more about them before applying. Also, feel free to drop any comment below.
Author's Recommendations