Are you searching for the Best Film Schools in Chicago? TwinkleHub has a compiled list of the Top Best film schools you can confidently apply to in Chicago.
A film school is known as an educational institution, fully dedicated to the sole aim of teaching the basic and all-around aspects of filmmaking, which also involves certain projects like film production, film theory, digital media production, and screenwriting as well.
Furthermore, in most film school curricula, film history courses and hands-on technical training are usually incorporated, to offer the students more knowledge.
However, knowing the above about film schools, let's look at the best film schools in Chicago, which is what you want to know. Just sit tight and enjoy some vital information about the best film schools in Chicago, as well as their requirements, the cost of attending, and many more.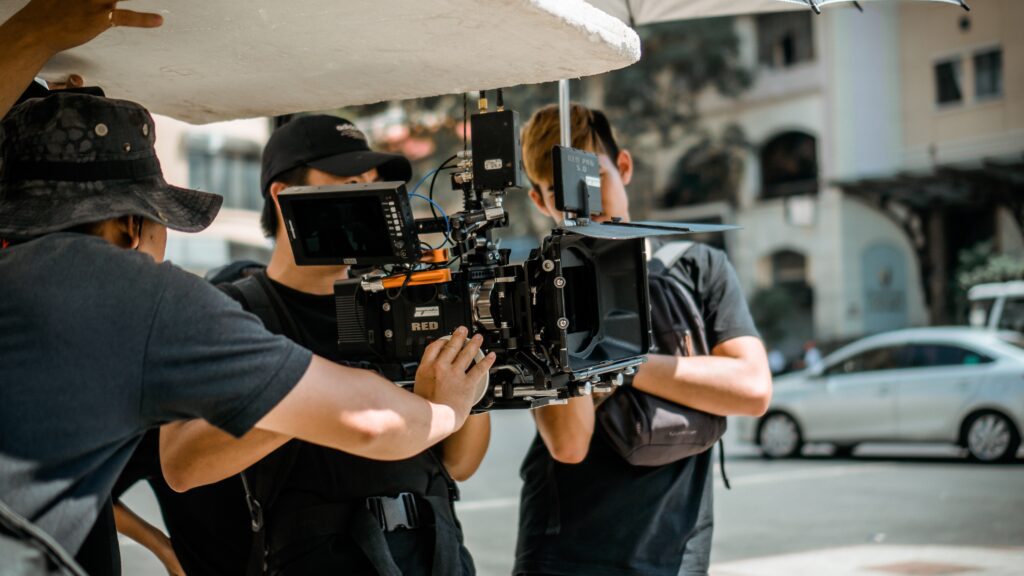 The Best Film Schools in Chicago
1. DePaul University School of Cinematic Arts
One of the best and my number one ranking best film schools in Chicago is the School of Cinematic Arts, which is located at DePaul University.
Furthermore, DePaul University School of Cinematic Arts has been rated the best, and graduates from the prestigious institution include, Famous known Alexis Auditore, Director of Physical Production at Marvel Studios Streaming, Saint Frances director Alex Thompson, Grey's Anatomy and The Blacklist director Daniel Willis, and Nickelodeon animator Chaz Bottoms.
The majority of the students of the School of Cinematic Arts (SCA) have successfully made a great reputation for themselves and the community, all thanks to outstanding programs and valuable resources that are offered by SCA. All students of the School of Cinematic Arts of Depaul University are well educated in all various aspects of filming, which also involves them learning their trade-in spaces such as DePaul Cinespace Studios, a 32,000 sq. ft. professional production facility.
All students of SCA, successfully learn filmmaking skills in a professional environment, using industry-standard equipment that mirrors those used in high-profile network productions, which perfects them the more, and makes them outstanding and well exposed after education.
Another outstanding and perfect thing about the DePaul University School of Cinematic Arts is that all students can open/be allowed to work with professional-quality cameras and audio stock as well, which gives them a pure view of their profession. Students can also work or practice with portable lighting kits and some small grips equipment, and the school's production office also provides assistance to all students with the tasks that are related to producing their own films, which may include casting, finding the crew, securing insurance and other logistics as well.
The DePaul University School of Cinematic Arts provides its students with all necessary and valuable filming equipment for practicals and guides them as well, which makes every graduating student ready for whatever challenges they'll face in their careers.
2. University of Chicago
Another outstanding and best film school in Chicago is the University of Chicago, also known as the oldest and most respected/valued university that is located in the United States, founded in 1995, and still doing great to date.
One of the major reasons why the University is acknowledged as the best is because all students in the department of filming, participate in initiatives such as the Mass Culture Workshop, which also fosters conversations about "ongoing research that considers the aesthetic, historical, and political dimensions of mass media, that also includes a cinema, digital media, television, popular music, photography, video, advertising, fashion, social media, and other technologies of mass culture, as well."
The institution offers its students the best knowledge and also prepares them for their careers after graduation by offering them lots of reality practicals.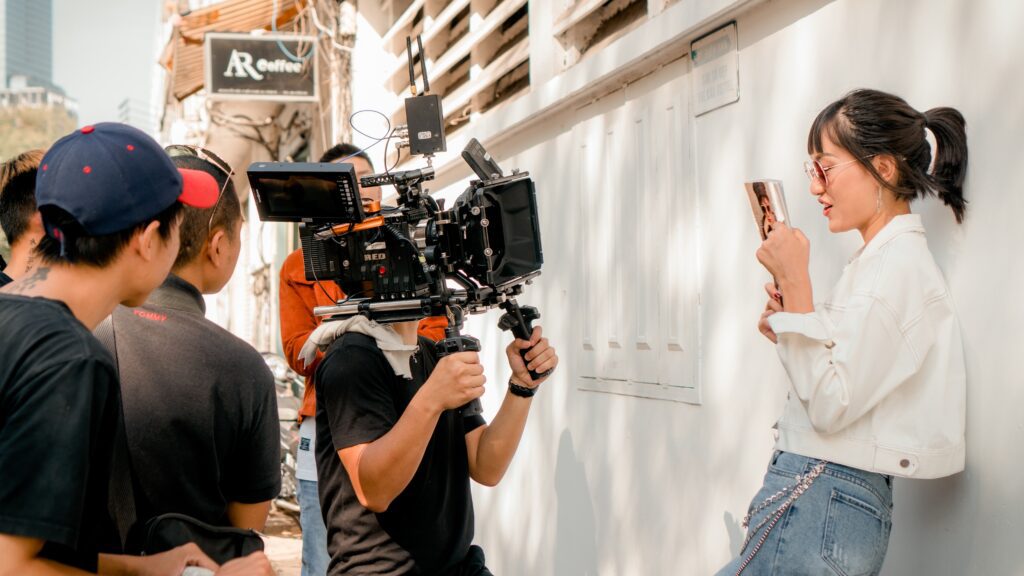 3. Columbia College Chicago
Columbia College Chicago has been recognized as one of the best film schools in Chicago since its founding in 1890 as the Columbia School of Oratory. The prestigious Columbia College Chicago has been known for its outstanding commitment to training and producing the best in the performing arts, both on the stage and behind the scenes.
The institution has received much national attention for its outstanding teaching standard, and any filmmaker who needs to have both technical knowledge and an understanding of media trends to succeed should consider studying at Columbia College Chicago, because these unique technical attributes have successfully revealed the prestigious Columbia College Chicago (CCC), to one of the best film schools in Chicago with eyes on the future.
4. The University of Illinois at Chicago
Another famous institution that made my list as the best film school in Chicago is the University of Illinois. The school has provided many great filmmakers and also made a name for itself in the world of cinema studies by successfully winning big awards and recognition.
All Courses in the Moving Image Arts Minor range from theoretical to practical, which offers all students a well-rounded understanding of the field. The school is setting big records and also ranking as the best film school in Chicago to date.
5. Northwestern University
Lastly, Northwestern University which is located in nearby Evanston also made the list of best film schools in Chicago and is currently one of the most respected tier-one research institutions, making waves in the film world.
Northwestern University has features that are generously funded research centers including the Center for Global Culture and Communication, famously known as an interdepartmental forum in which School of Communication faculty and students address the importance of globalization in the field, and such resources make Northwestern University one of the best film schools in Chicago.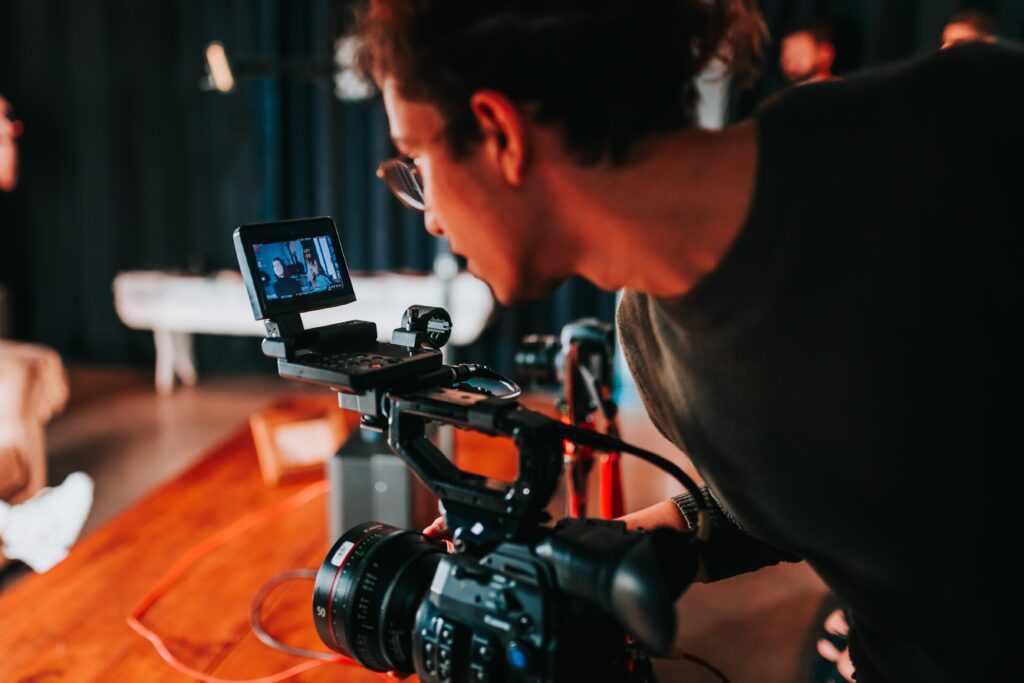 Cost of Attending a Film School
The general cost for attending a film school, in other, for you to earn a college degree in filmmaking at a prestigious university, is as much as $100,000 or more, it all depends on the school's requirements, and you can get to see more requirements and cost in their portals.
Is Film School Worth The Money?
You may be asking if the film school or the Chicago film schools are worth the money. The answer is YES, and most especially if you have not mastered filmmaking and you feel attending a film school like the above-listed best film schools in Chicago, would help you grow as a filmmaker, then the film school is worth all the price if it brings you closer to making your masterpiece.
Requirements for Attending a Film School
Although most film schools have various requirements, the general requirements for film schools are a writing sample for film schools, and a visual sample (you may have an option for video or photo), making sure you specify the role you played in the project. Creative portfolio list (this is like an artistic resume).
However, when you visit each film school portal, you will see more of the school's requirements there as well.
Can You be a Filmmaker in Chicago?
The above question may be running through your mind, and the answer is Yes because the best film schools in Chicago are taught by a good number of outstanding and professional filmmakers and university professors as well, which will build you and make you perfect after graduating.
Furthermore, the Chicago Filmmakers classes are well designed to help and build students develop some fundamental skills through discussions and demonstrations, while also offering a space for all students to collaborate and exchange new ideas, that will help them do better in their careers.
Does Chicago Have a Good Film Industry?
Yes, Chicago has a good and outstanding film industry, and they also boast of having the greatest number of production companies and filmmakers in the early 1900s.
Furthermore, the Chicago film industry is credited as a central hub for all motion picture production/exhibition, which was successfully established even before the famous Hollywood became the undisputed capital of filmmaking.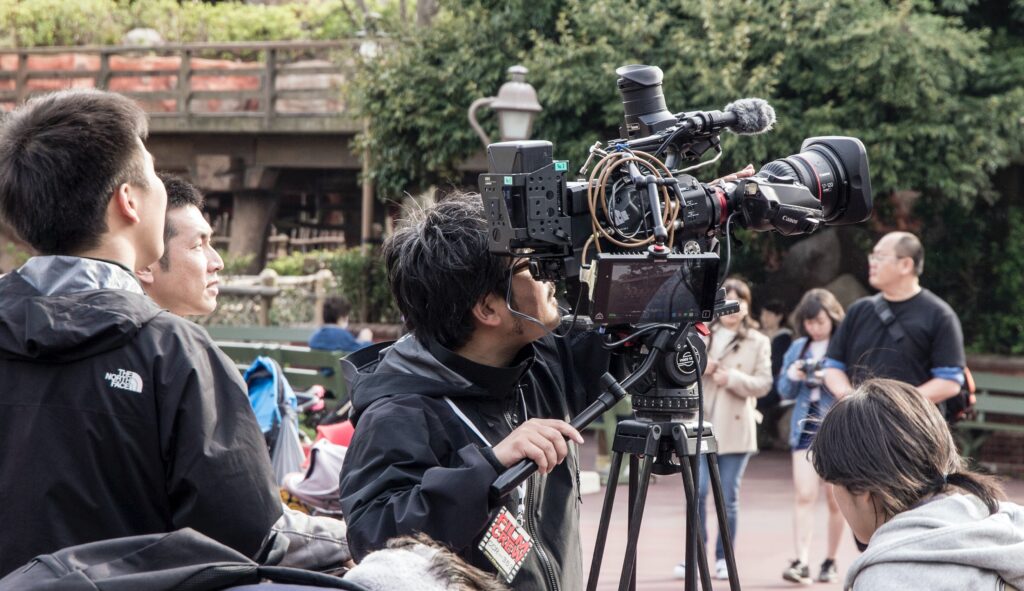 Reasons Why You Should Attend A Film School?
One of the basic reasons why you should attend a film school is because they offer more practical activities, which will help in making you a better filmmaker.
Furthermore, you should apply to any of the best film schools in Chicago, which I listed above, so you can become outstanding and perfect in your career, after graduation.
Film schools will expose you to many other things you may not know on your own, and also link you to meeting new people, and exploring new things by means of practicals.
Film schools will also offer you real and professional pieces of equipment for practicals, which will make you more professional after your studies.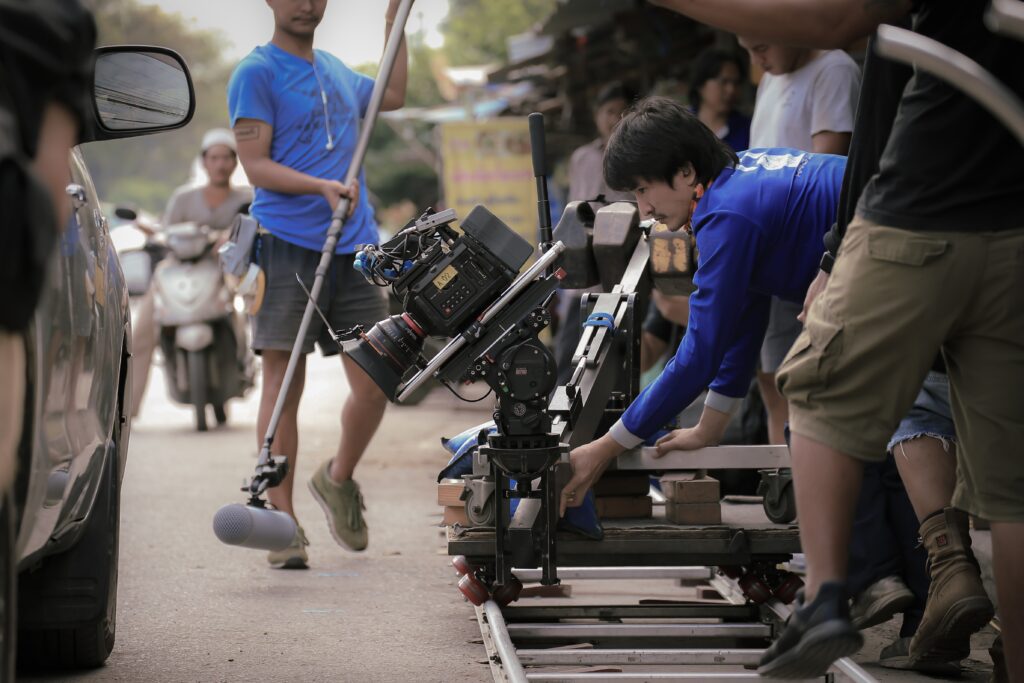 Conclusion
We have numerous film schools in the world, but the above-mentioned, are the best film schools in Chicago, they will offer you all the required knowledge, coupled with professionals who will guide you through all practical aspects, to make sure you become perfect in your career.
You can visit the school portals/websites to know more about each of the above-mentioned best film schools in Chicago, and also feel free to ask more questions directly to us, by using the comment section below, and you will surely receive feedback mail from our response team.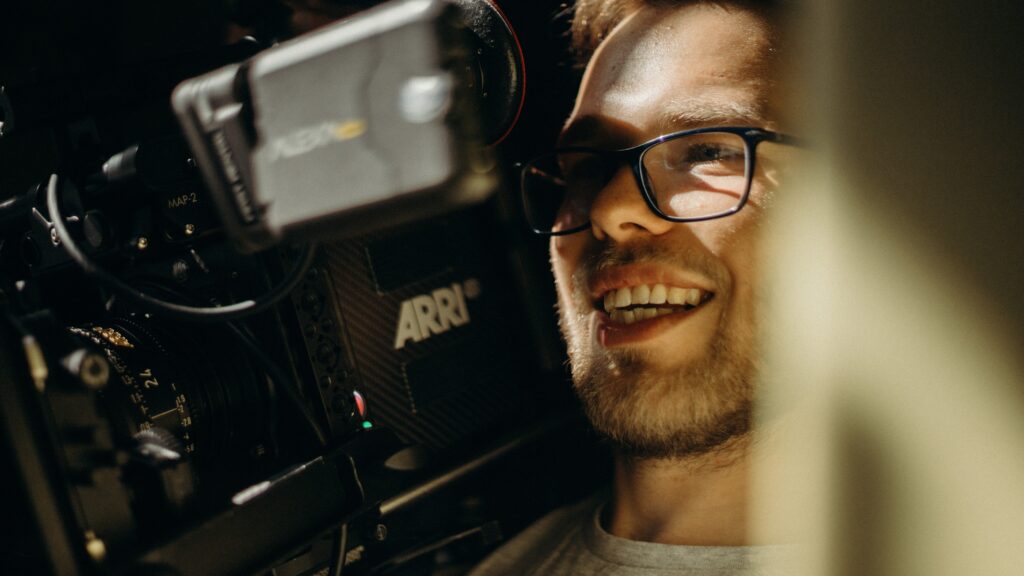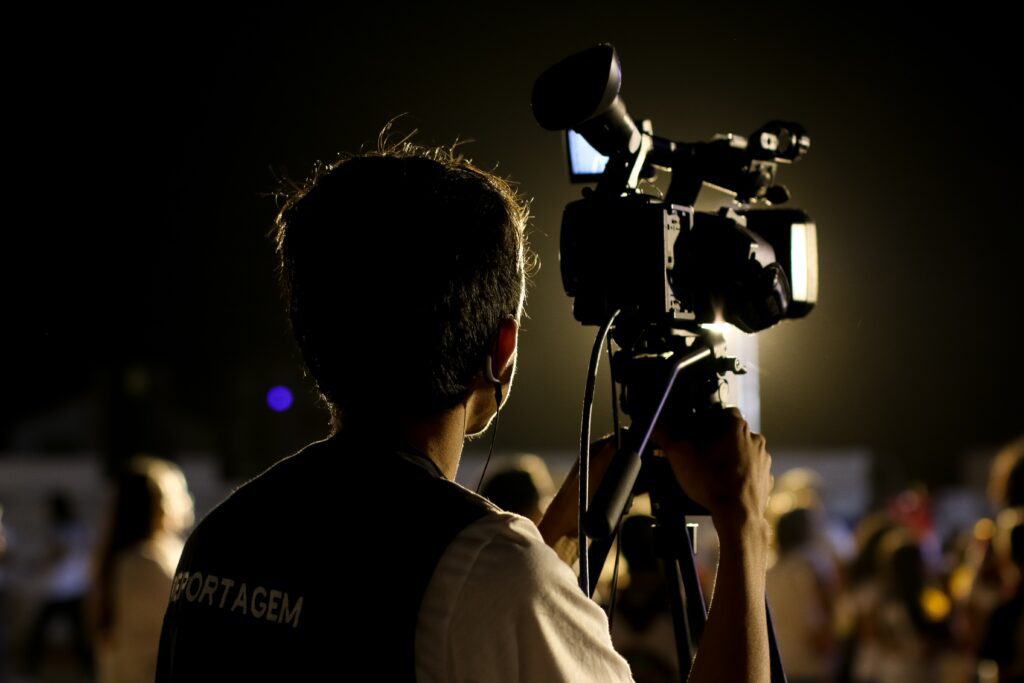 Author's Recommendations