Before thinking of travelling to Dubai, or making plans to relocate to Dubai, there are certain things you need to know and consider as well, so you can achieve a successful trip, and also enjoy your stay.
Dubai is a popular city and emirate in the United Arab Emirates well credited for luxury shopping, ultramodern architecture, and a lively nightlife scene as well.
One of the largest cities, Dubai was founded in 1833, and it is known for its abundant wealth, luxury shopping, lively nightlife, and state-of-the-art architecture, such as the Burj Khalifa.
Dubai is also famous for its artificially constructed palm islands, diversity, food scene, and all-inclusive accommodation options.
In this article well researched by TwinkleHub, we will look at a few essential things to know before travelling to Dubai.
Where is Dubai?
Dubai is not a country as many people think, it's a city and an emirate in the United Arab Emirates. The United Arab Emirates lies in both Asia and Africa.
The emirate of Dubai shares boundaries with the Sultanate of Oman southeast, Sharjah in the northeast, and Abu Dhabi in the south.
Dubai Currency:
United Arab Emirates Dirham
(Check the current exchange rate)
Dubai Language:
Arabic; however, many people speak English as well
Thank you: Ashkuruk
Peace be upon you (a common greeting): As-salaam 'alykum; response is: Wa 'alaykum as-salaam, or peace be upon you too
Hello: Marhabana
Where to Stay in Dubai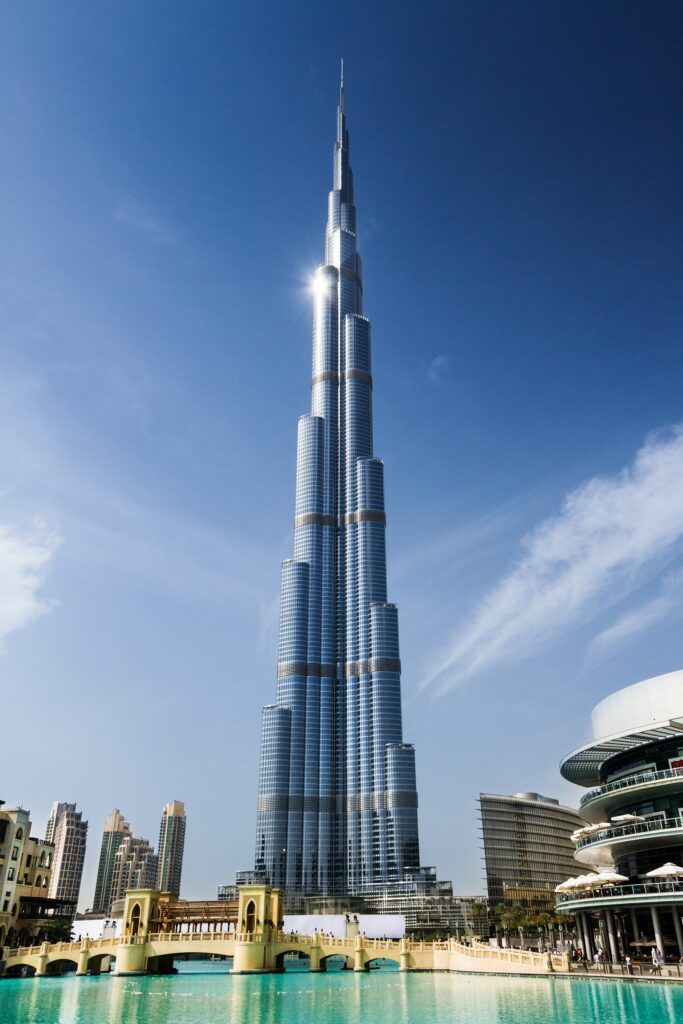 You have two main options for where to stay when you get to Dubai.
1. Downtown
The hotels Downtown are numerous and with a wide range of booking amounts.
The following hotels and many more are available Hotels you can choose from in Downtown
Sofitel Dubai Downtown
Address Sky View
Address Boulevard
2. Beach
Hotels on the beach in Dubai are so many that you can choose from. A few of them are here:
Crowne Plaza Dubai Marina
Rixos Premium Dubai JBR
Caesars Palace Dubai
Tourist Attractions in Dubai
There are many tourist attractions in Dubai.
Some of them are listed below,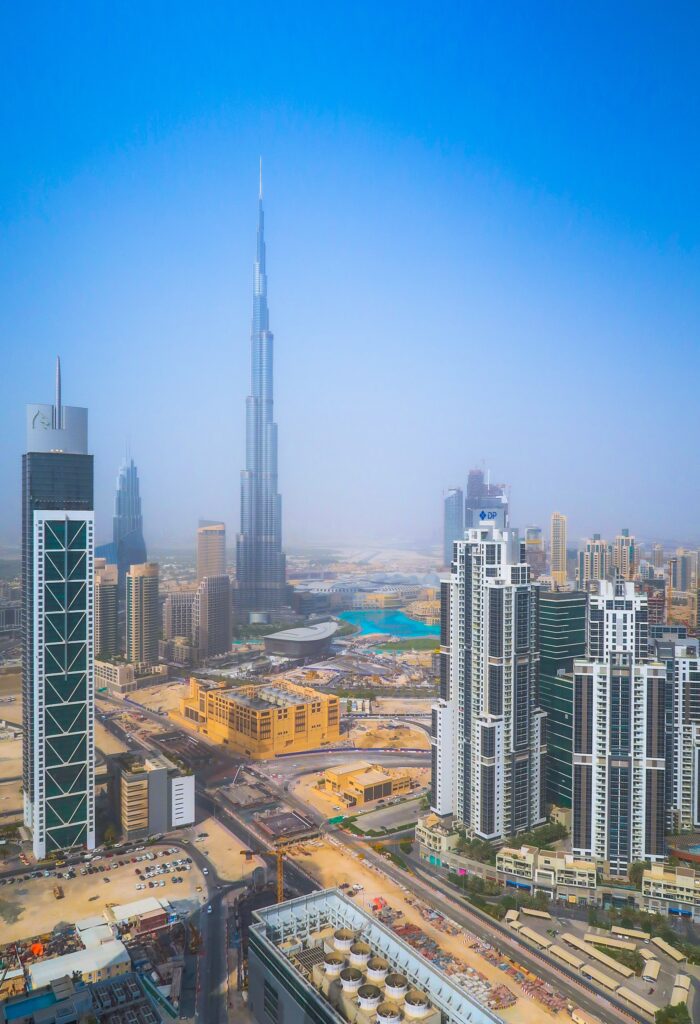 1. Dubai Aquarium and Underwater Zoo
The Dubai Aquarium & Underwater Zoo has located 1 km from the city centre, on the ground floor of the Dubai Mall.
The Dubai Aquarium & Underwater Zoo houses 33,000 marine life living in the 10 million litres of water within the tank.
It offers thrilling wildlife adventures via realistically created virtual tours.
This remarkable underwater zoo occupies the level above the tank showcasing an abundance of underwater life that can be found occupying the oceans, rivers, and other water bodies across the world.
The Dubai Mall is located in Downtown Dubai
It accommodates 1200 stores over 500,000 square meters.
This home of the Dubai shopping festival is one of the world's largest shopping malls. It has a large walk-through aquarium, a world-class ice rink, 14,000 parking spaces, and more exciting experiences for shoppers.
3. Skydiving in Dubai
Dubai skydiving provides a unique one-of-a-kind experience as adventurers get to skydive with the beautiful Pal Jumeirah below them.
The Skydive in Dubai is one of the best skydiving service providers in the world.
4. Global Village Dubai
Global Village Dubai is the region's first entertainment, cultural, family, and shopping destination. It's the world's most significant tourism, leisure and entertainment centre.
Global Village Dubai receives over 5 million tourists over an area of 17,200,000 sq ft. The compound has various pavilions.
5. Dubai Marina
Dubai Marina nestled in the region popularly known as 'New Dubai',
Dubai Marina is a conceptualized man-made canal city.
It offers elegant lifestyles through its outstanding waterfront development along the Persian Gulf shoreline.
6. Dubai Fountain
Dubai Fountain is the world's hugest choreographed water fountain located in the elegant Burj Complex.
It surges as high as 150 meters in complete synchronization with classical, Arabic, and other popular world musical numbers.
Creating beautiful arcs and jumping to the beats.
Bollywood Parks Dubai is a part of Dubai Parks and Resorts and the 'first theme park dedicated to the B-town' in the world.
It is an accurate location to learn and experience what goes into making a Bollywood film and how the Indian movie industry works.
8. Dubai Frame
Dubai Frame is the world's biggest frame structure, located in Zabeel Park, and was inspired by the logo of the forthcoming World Expo 2020 which was held in the city.
It's about 150meters and 93 meters wide.
9. Legoland Dubai
Situated amidst Dubai parks and resorts, Legoland is a family-theme park, situated amidst Dubai Parks and Resorts which lets you play with the Lego bricks and enjoy water slides too.
Ideal for kids aged between 2 to 12,
10. Ski Dubai
Ski Dubai is an indoor ski resort with an area of 22,500 square meters.
It has an ice museum, ski slopes, a skiing academy, and Snow Park for tourists who wish to learn skiing.
Ski Dubai has Avalanche Cafe, a very cozy eatery that has a balcony that faces the ski slopes.
Jobs in Dubai
A few of the numerous jobs opportunities in Dubai are as follows
● Doctors
Average monthly salary: Dh 73,460.75
Doctors require years of education and training, if you want to practice this profession in Dubai you will need to complete the licensing and registration process.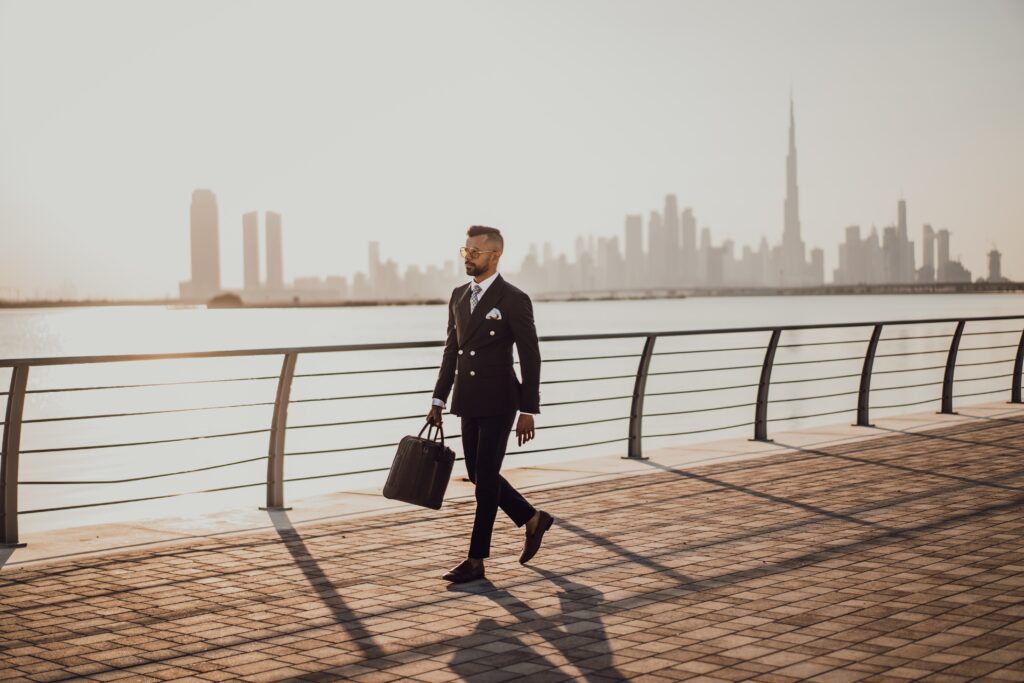 ● Accounting and Finance Professionals
Average monthly salary: Dh75,000
One of the best-paying jobs in Dubai today is an accountant and chief financial officer (CFO). They oversee the company's profit and loss.
The job comes with high pressure because it requires tough decisions, robust financial knowledge, and decisions impacting the company's and employees' future.
● Senior Bankers
Average monthly salary: Dh 70,000
A bank VP handles large loans, and significant investments and oversee economic trends and predictions.
The decision of a VP can impact the company's future for decades.
If you want to become a senior banker in Dubai, you need to have degrees in economics and finance, then you need to work your way to the top.
● Chief Executive Officers (CEO)
Average monthly salary: Dh100,000
A chief executive officer leads from the top by making crucial decisions on the company's bottom line and has the responsibilities of its employees in their hands.
● Marketing Experts
Average monthly salary: Dh95,000
The marketing officer needs to understand current trends and get results. Marketing has recently grown into Digital marketing, television, and radio.
Developing a brand for the company is the critical role of the chief executive officer.
● Public Relations Managing Director
Average monthly salary: Dh90,000
Public relations managing directors handle client groups, determine communication, and promote the company's image positively in the media.
You need to have many years of media and PR experience to become a public relations managing director.
● Lawyers
Average monthly salary: Dh77,000
To become a lawyer, you need a high level of education and experience.
Every business needs legal advice and guidance. While some companies hire an in-house lawyer, others hire lawyers on a case-by-case basis.
● Supply Chain Manager
Average monthly salary: Dh75,000
The company's supply chain will be managed by the supply chain manager. The company can face huge financial problems if the supply is wrong.
You need a degree in business, or finance and years of experience to become a supply chain manager.
● Restaurant General Managers
Average monthly salary: Dh50,000
A restaurant general manager is in charge of handling the daily operations of a restaurant. Dubai has an enormous tourism industry, and there are many jobs in the restaurant area.
You may need background knowledge in accounting and finance to become a restaurant general manager.
● Senior Human Resources Officer
Average monthly salary: Dh35,000
Human resource officers are in charge of employing staff, handling staff issues, and guaranteeing workers have good mental well-being in the working atmosphere.
To become a senior human resources officer, you'll require years of experience working in HR.
● College Professor
Average monthly salary: Dh25,000
College professors teach different subjects in schools in Dubai.
You'll have a tremendous influence on the lives of your students, and the job is gratifying.
You can work for schools or colleges in the UAE, depending on your qualifications.
Moreover, college professors often have a PhD or degrees in their chosen subject.
● Operations Manager
Average monthly salary: Dh17,500
Operations managers are some of the best leaders, making sure a company is working efficiently and effectively.
Construction is a dominant industry for operations managers in Dubai.
● Software Engineer
Average monthly salary: Dh11,000
Software engineers design, research, and create new software.
They will apply their engineering knowledge and scientific techniques to develop excellent user-friendly software products.
To get a job as a computer scientist, you will need a degree in IT or computer science.
● Real Estate Consultant
Average monthly salary: Dh8,000
Real estate consultants assist private individuals and companies invest in commercial or residential property.
You only need prior experience to become a real estate consultant in Dubai.
● Call Center Manager
Average monthly salary: Dh6,000
The call centre manager is to ensure the call centre is performing optimally.
Dubai has a high international population, with English speakers from every corner of the globe. That has led to a sharp increase in the number of call centres in Dubai.
A degree may be helpful if you want to become a call centre manager.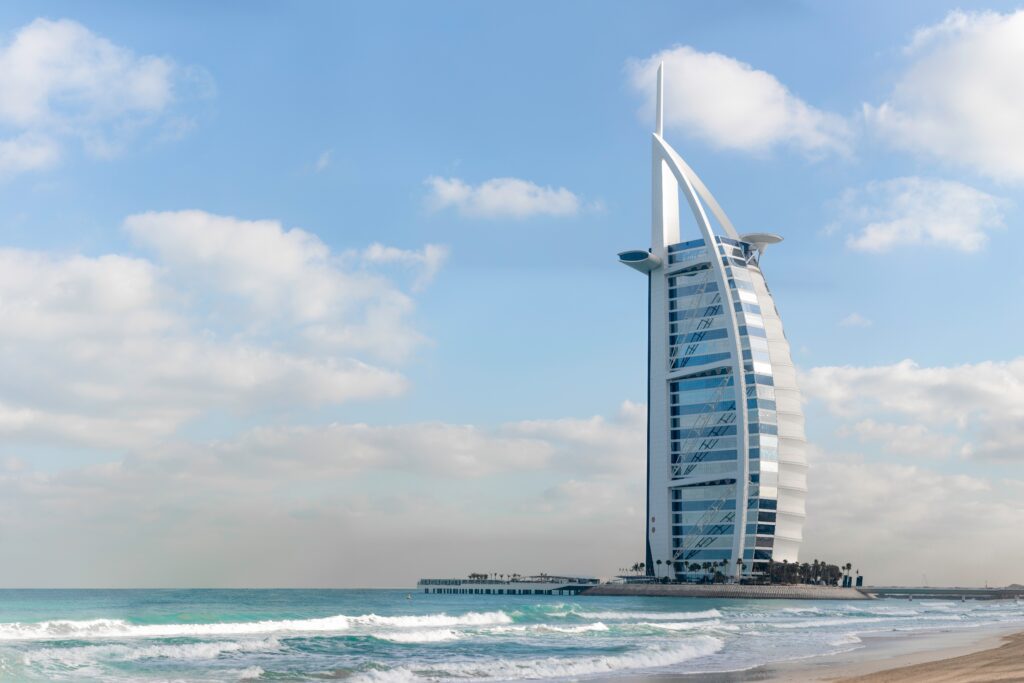 How To Travel To Dubai From the USA
All the United States of America (USA) citizens, must have a round-trip ticket and a passport as well, which should be valid for more than six months, to enable them to enter Dubai for any length of time. Furthermore, Tourists planning to stay in the United Arab Emirates for 30 days or less may obtain a visitor visa, available at no fee, at the point of entry.
Is It Safe To Travel To Dubai Right Now?
Travelling to Dubai right now is very safe and okay. But it depends on where you go, and you also need to process and complete all necessary documents.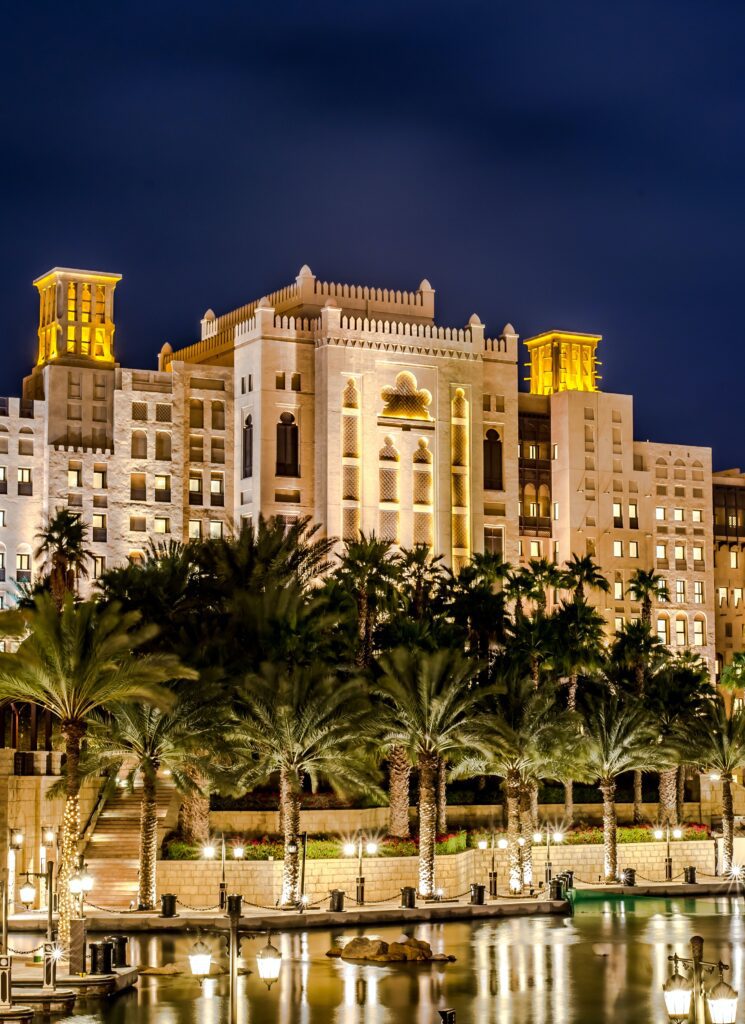 Dubai Travel Guides
You can get more Dubai travel guides by clicking HERE.
Dubai Travel Restrictions
The 2022 Dubai travel restriction states that All UAE residents, visitors, and tourists can travel to Dubai without approval from GDRFA or ICP. However, visitors and tourists have to meet the visa requirements before travelling to Dubai, if they are not eligible for a visa on arrival. Check visa requirements to visit the UAE.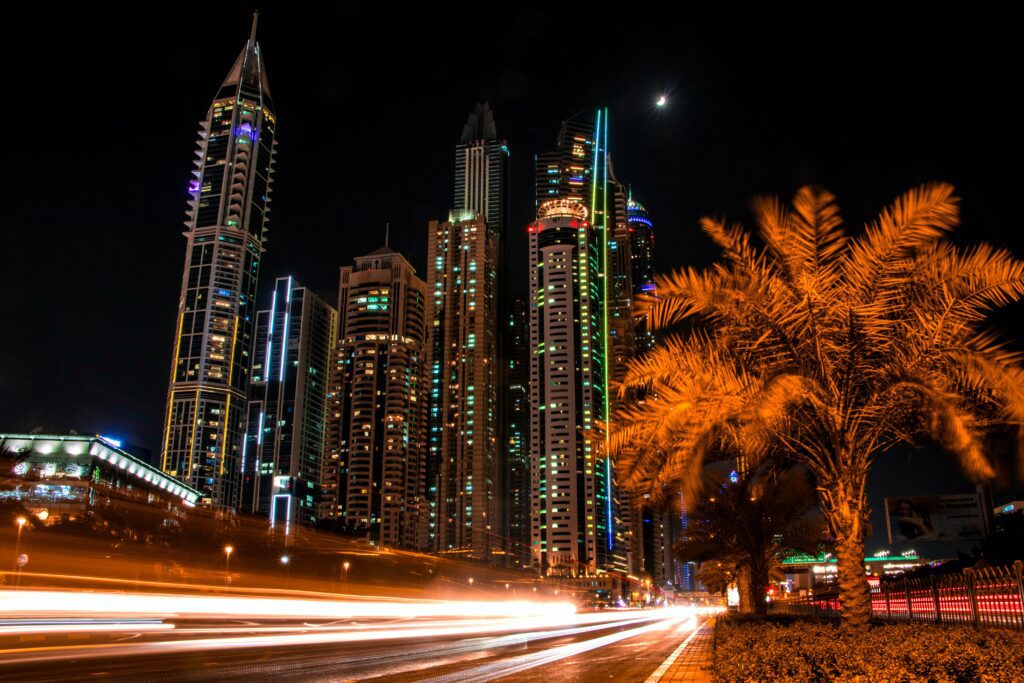 Things To Do In Dubai
We have varieties of fun to catch up on in Dubai, which are;
Ports of call tours
Half-day tours
Shopping Malls
Extreme bus tours, etc.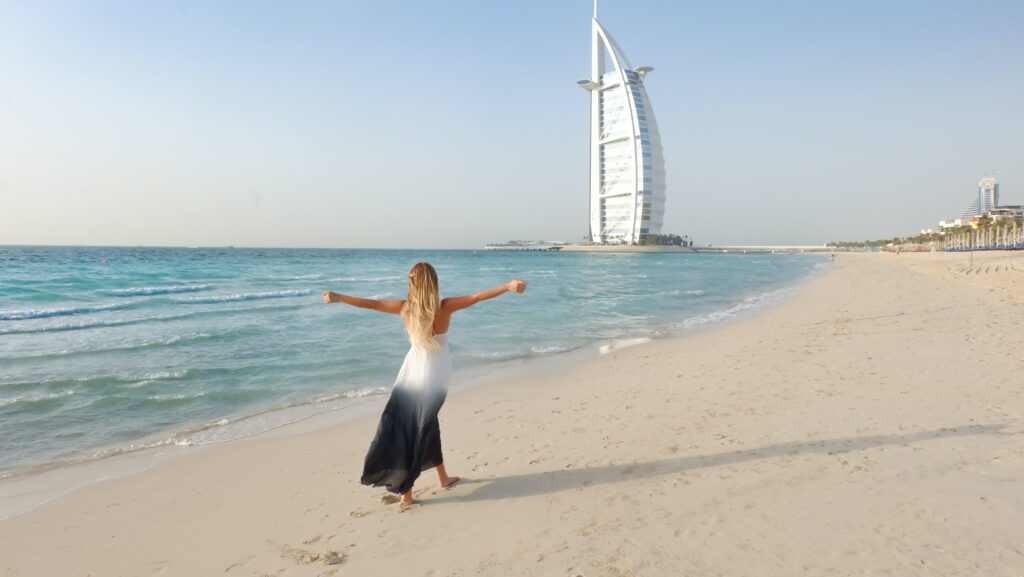 CONCLUSION
Dubai is one of the best places in the World, and that are perfect for fun and vacations. Safe trip to Dubai.
The best decision you can make for yourself is to choose Dubai as your next destination.